Partners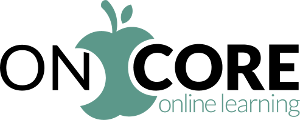 ONCORE provide structured online group courses that offer all the benefits of learning with the support of a tutor, alongside others in your profession, and from the comfort and convenience of your home or office.
ONCORE courses run 100% online as interactive group courses over a set period from ONCORE's flexible learning platform, and incorporate narrated lecture/s, useful resources and reading lists, study guidelines, and learning forums.
Tutor support is provided throughout, with tutor feedback on your coursework.
Flexibility
Study time is relatively flexible throughout the duration of the courses, there are no set times you need to be online, and you can adapt your study to your needs and time schedule.
The courses offer different approaches to learning – from self-study and research, watching lectures, interacting on the forums, and producing coursework – to offering you the tools to take your learning back to your team.
WHAT CAN ONCORE DO FOR ME?
ONCORE's courses offer in-depth and active learning, and will give you practical resources to take away with you as a result of your work – a protocol, set of guidelines or a client leaflet constructed by you – so relevant and applicable to your place of work – ensuring your learning reaches your practice, your team, your clients and your patients.
All courses also incorporate an element of reflective practice, giving you the opportunity to develop this vital skill, to use it to progress professionally.
Our full courses are categorised as 'Distance learning – on-line/ formal (assessed and/or moderated by a third party)' on your CPD record.
Workshops
ONCORE also offer a selection of one-week workshops, which offer all the benefits of interactive, tutored learning, and you will be given guidance on creating useful materials for practice – the only difference is that your coursework is not assessed. As they run over one-week only, they provide a great way to gather a wealth of information on a particular topic, in a shorter timescale.
Courses available
We currently have courses in the following subject areas:
Clinics and consults
Leadership & Management
Patient-Friendly Practice
Practice Standards
Training and Behaviour
Anaesthesia
Oncology
Physiotherapy
Career progression
To find out more about ONCORE and their courses, and to view our selection of articles and blogs, visit: https://www.oncoreepd.co.uk/
You can contact ONCORE by calling +44 (0)121 663 1971 or going to: https://www.oncoreepd.co.uk/contact/
---
Training-Progress is a preferred service partner for VetShare. Which means that VetShare members can receive fantastic discounts from when setting up Training-Progress for their business, amongst the other great benefits they offer.
About VetShare
VetShare was founded to create a buying group that truly serves the needs of independent vets.
We believe the best way to support members is to keep things simple; getting great discounts and passing them on to our members. You pay us a straightforward and modest monthly management fee which is far exceeded by the extra discounts you'll enjoy – and if you're not getting the results you want, have a chat to us and we'll see what we can do to help further.

We simply pay you rebate on the purchases you make via your veterinary wholesaler. We do not dictate the products you buy, or how you buy them. VetShare simply gives you more back, taking the stress out of rebate management, so you can concentrate on the important things in practice.
Our dedicated account managers can also help grow your business too, with as much (or as little) contact as you like.
If you would like to find out more, why not visit our website www.vetshare.co.uk or contact one of our account managers to find out how VetShare could 'give you more'.